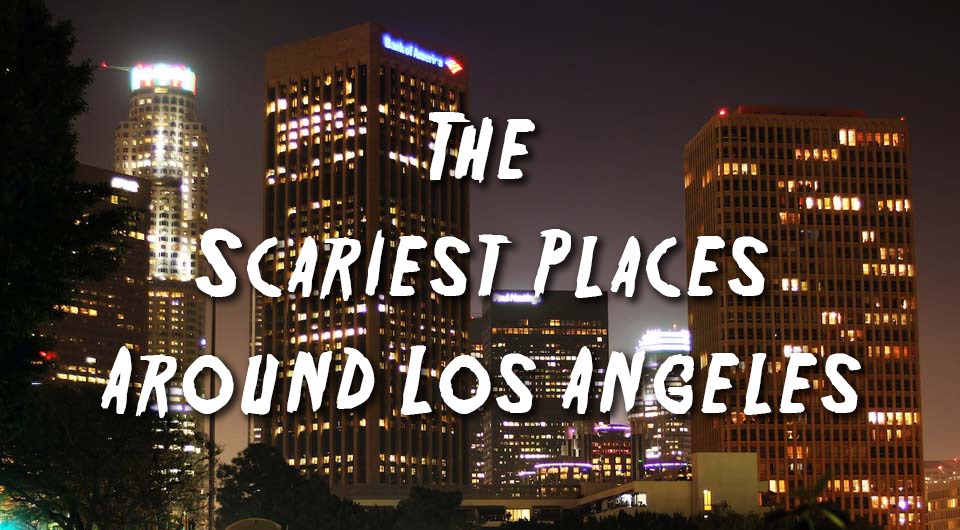 4. Linda Vista Hospital
Linda Vista Hospital began it's life in 1904 in the Boyle Heights neighborhood of Los Angeles. Originally the Santa Fe Coastlines Hospital, a healthcare facility dedicated to servicing employees of the Santa Fe Railroad. In 1937, the hospital was enlarged and became the Linda Vista Community Hospital. By the 1970's, the gangs took over Boyle Heights and Linda Vista became a low income hospital servicing a constant influx of gunshot wounds and drug overdoses. Linda Vista could barely keep up with operating costs as more and more arriving patients showed up lacking insurance or income to pay for their treatments, and doctors moved on to better paying hospitals.
In 1988 Linda Vista's ER stopped accepting ambulances. The quality of care continued to decline and in 1991 the last patient checked out of Linda Vista.
While the general belief is that the hospital closed due to lack of funds, there are stories and rumors spoken under hushed breath that the hospital's unusually high death due to mistreatment and abuse was the real reason for the closing.
Since the closing of Linda Vista Hospital, Hollywood has rushed in to use the striking deco building as a backdrop for many movies. Films such as "Outbreak," "End of Days," "Pearl Harbor" and the horror classics "Dead Girl", and "Someone's Knocking at the Door" have all shot in these halls as well as many others. During her time as a Hollywood Star, Linda Vista's haunted reputation grew. Three spirits in particular have been sighted on multiple occasions: a young woman paces the hallways of the third floor and has occasionally screamed in fright at something. A little girl lurks in the surgical room frightening anyone who sees her, and the restless spirit of hospital worker still makes his daily rounds through the decrepit hallways.
In 2011, Linda Vista Hospital was purchased was renovated into the Linda Vista Senior Apartments and now provide a total of 97 apartments for fixed-income seniors plus a medical facility.